Trace Heating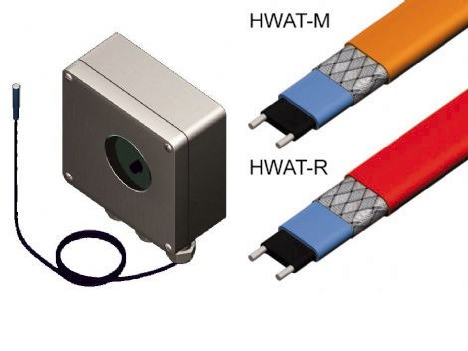 Self-regulating trace heating cables for pipe frost protection
Raychem self-regulating heating cables for frost protection of pipes and temperature maintenance of grease lines.
The WinterGard FS trace heating cables offer energy-efficient and easy-to-use solutions to prevent frozen pipes. FS-A and FS-B cables are used for water pipes. The FS-C cable can also be used for temperature maintenance of greasy waste lines. FS-C10 resists higher temperatures and is used for frost protection of dormant central heating pipes
FS-A-2X (10 W/m @ 5°C)
FS-B-2X (26 W/m @ 5°C)
FS-C-2X (31 W/m @ 5°C)
FS-C10-2X for central heating pipes (10 W/m @ 5°C)
Key benefits:
Easy to design and install with cut-to-length capability, cable metre marking and RayClic connections
Safe: no overheating possible: even when crossed or closely spaced
Energy-efficiency through self-regulating technology
Maintenance-free: no moving parts
Further energy savings can be made with various control and monitoring
We also are experienced in carrying out trace heating works to all systems of pipe work. We have fully trained engineers using the Raychem System, and have been carrying this work for numerous years for further details contact us.